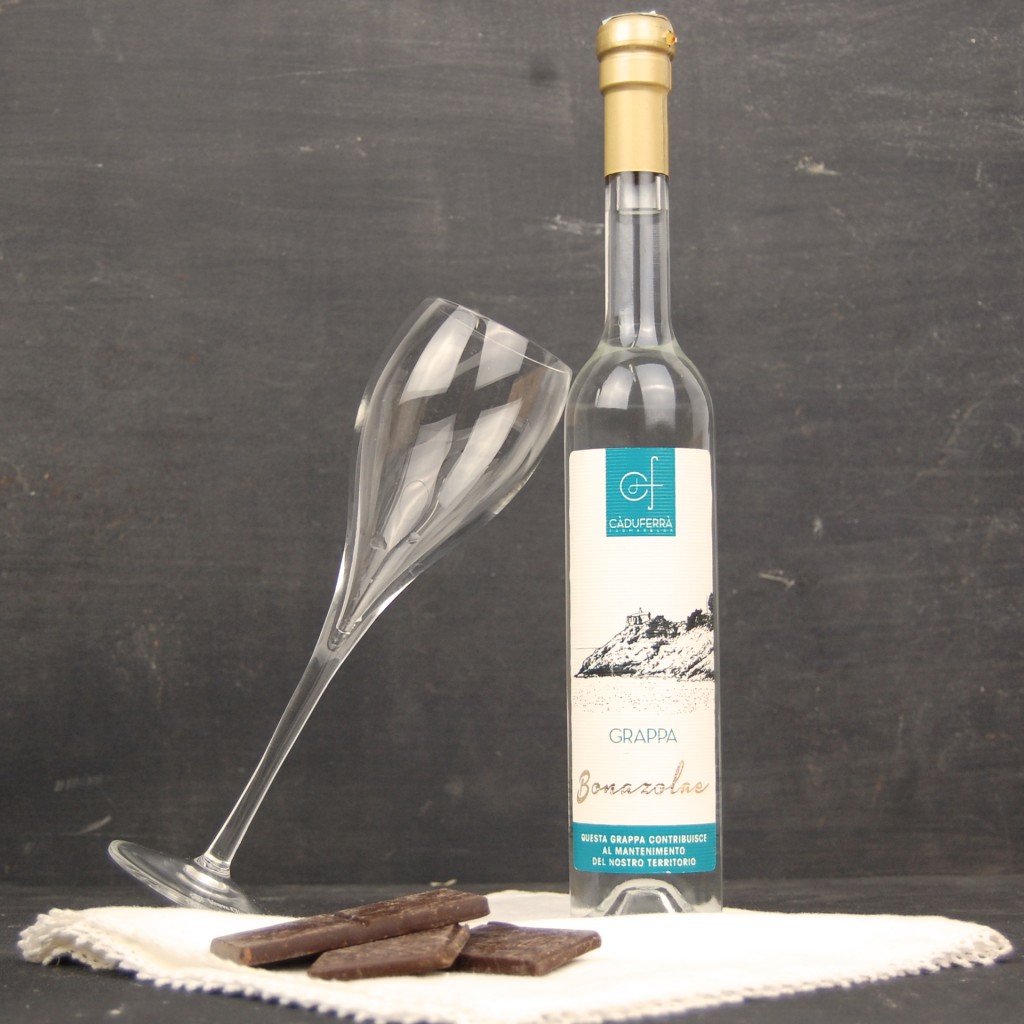 With the dregs left over from making the fine wine, the Zoppi's family creates the refined Grappa "Bonazolae".
Obtained from Albarola, Bosco and Vermentino grapes, it's very aromatic and soft, extremely pleasant to drink even for those who usually dom't like this distillate.
As the label says, the commitment of Cà du Ferrà Farm & Relax contributes to the maintenance of the area of Bonassola, the cultural heritage and traditional agriculture, which without them would be lost.
Alcohol content: 42% – Size: 200 ml
Recipes / Tips:
The most classic combining, but also more suitable, it's the one with the dark chocolate, because the structured taste of Grappa lends itself to support the aromatic complexity and intensity of this food.
The product can be purchased from us!
. . .
See also: